About Spencer Global Chile
Spencer Global is a unique law firm located in Chile, South America dedicated to providing services to international clients, both inside and outside Chile.
Spencer Global was founded in 2004 by Charles Spencer and Chilean Attorney Zandra Valenzuela.
Spencer Global was formed to address a critical deficiency in the Chilean market for essential international legal and professional services that foreign investors commonly find in many countries around the World. We set out to build a new sort of law firm in Chile, that was capable of providing integrated legal and professional services under one roof for clients with international investment projects and international legal cases involving Chile.
2018 and beyond: Something Old, Something New
After over a decade of working in strategic partnership with the Santiago Law Firm of Veloso, Flores y Reyes, covering some of our largest international legal cases and projects, we will be formalizing our long-standing working relationship between Spencer Global and Veloso, Flores, Reyes.
Zandra Valenzuela will become a named managing partner of this expanded law firm of "Veloso, Flores, and Valenzuela", and Charles Spencer will be taking over as general manager of the combined entities.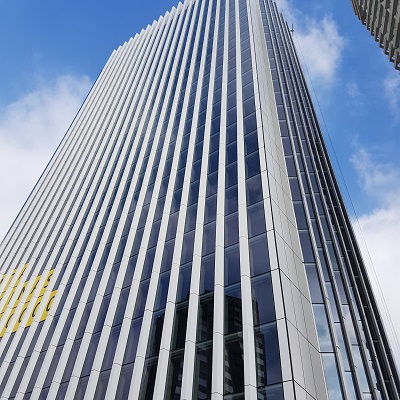 Spencer Global will form international division at Veloso, Flores and Valenzuela, providing services in the areas of international law and international professional consulting. Of course, we will be providing the same high quality personalized legal services our current clients enjoy; while at the same time, expanding our professional services and consulting outside the field of international law.

The professional services and consulting by Spencer Global will have the expanded resources of a traditional law firm managing the execution of consulting projects in conjunction with providing full legal services in such areas as corporate law, tax law, family law, litigation, and much more.

Our professional consulting services will also include auditing of Environmental, Social and Governance (ESG) for foreign corporations doing business in Chile; and, for Chilean companies looking to expand in to international markets outside of Chile we will be providing the services they need to comply with current international trade regulations and standards.
New Offices in Santiago
In 2018, we will be moving our offices in Santiago to a new building, conveniently located between the new financial and investment centers of Las Condes, Santiago; but, still within easy reach of the historic downtown Santiago courts and stock market. For our international clients, this new office will also be located near many of the best international hotels, restaurants, and shopping centers, and the most desirable upscale parts of Santiago for living and working.

Law office and services outside of Santiago
We will continue to provide full legal services across Chile, and will maintain our Southern Chile office in the fastest growing region of Chile, Los Lagos region 10.
About Charles Spencer
Charles Spencer is the General Manager of Spencer Global. Charles holds an M.A. in Philosophy of Language and Artificial Intelligence and studied at the Institute for Logic, Language, and Computer Science in the Netherlands. Charles is originally from the United States and has spent the last 25 years managing companies across the Americas.
About Zandra Valenzuela
Zandra Valenzuela is Senior Attorney at Spencer Global. Zandra is a professor of International Law, a graduate of the University of Chile Law School (the Harvard of Chile), and studied International Law in the Netherlands. Zandra is originally from Santiago, Chile.