Immigration, Visas, and Citizenship for Chile
Spencer Global has years of experience in assisting foreigners in navigating the complex and confusing immigration system in Chile. We simplify the immigration process for private clients and foreign companies in Chile. From international corporations relocating executives and workers to Chile, to self-employed contractors, to entire families looking to start a new life in Chile, we have assisted hundreds of foreigners in obtaining temporary residency, permanent residency, and citizenship in Chile.




More About Immigrating to Chile



---
---
New regulations related to age limits have been issued by the department of immigration in Chile for Children and young adults, applying for citizenship in Chile as of October 1st, 2017. These changes allow legal guardian of Children over 14 years of age to apply for citizenship, and adults 18 years of age or older to now apply on their own. 

The retirement and periodic income visa in Chile is for most foreigners the most direct and commonly granted visa to live and work in Chile. You do not need to be retired to obtain this visa. You do need to prove sufficient money and resources to support yourself and your family. This visa allows you to work, start a business, invest in Chile, or simply do nothing. Of all the different types of visas available in Chile, the retirement and periodic income visa comes with the least number of conditions attached to it, and most foreigners will qualify for this visa in Chile.
The type of visa you need in Chile can sometimes be confusing. We will here list the most common types of visa application types and also explain diffrent immigration status that foreigners might have in Chile. We will also describe the type of person or circumstances in which an individual should apply for a particular visa or immigration status in Chile.

The differences between "temporary residency" (Residencia Temporaria) and "permanent residency" (Permanencia Definitiva) in Chile is often confused. Most visas provided in Chile allow for a route to full permanent residency. Regardless of the visa type application you use to become a permanent resident of Chile, you must complete "temporary residency".
Chile's department of immigration (Departamento de Extranjería y Migración) has determined that the time before a person qualifies for applying for full residency in Chile starts when temporary residency is granted and you receive your official visa status in your passport. The Chilean Goverment has also set new limits on how much time you must be physically in Chile to qualify for Citizenship in Chile.
Popular Topics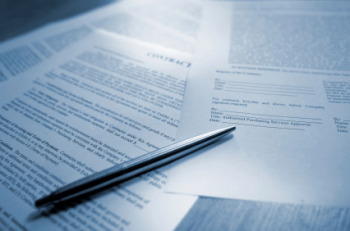 Spencer Global Chile

Offices located in
Santiago and Southern Chile


Contact us to request an appointment 
for a Conference Call or Meeting at:

Email: chilelaw@spencerglobal.com
Phone number outside of Chile:
1-917-727-5985
From Cell Phones in Chile Dial:
56 9 747 9797 4

Santaigo Office:
Torre Nueva Santa María
Av. Los Conquistadores 1730
Office 1701
Providencia, Santiago, CHILE



Mailing Address:
Torre Nueva Santa María
Av. Los Conquistadores 1730
Office 1701
Providencia, Santiago, CHILE

Or Use our Contact Form