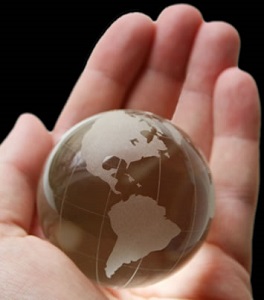 The Law Firm of Spencer Global is composed of Chilean Attorneys and other professionals dedicated to providing legal and investment services exclusively to international clients in Chile.
We represent a diverse group of clients from around the Globe. Our clients include everyone from Fortune 500 companies to families immigrating to Chile, to even foreign attorneys and their clients requiring assistance in the jurisdiction of Chile.

Our law office provides legal services in English and Spanish; in all parts of Chile, from the Capital of Santiago to small towns in Southern Chile. 
As always, we are happy to answer any questions you might have.
CHILE LAW ARTICLES
---
The differences between "temporary residency" (Residencia Temporaria) and "permanent residency" (Permanencia Definitiva) in Chile is often confused. Most visas provided in Chile allow for a route to full permanent residency. Regardless of the visa type application you use to become a permanent resident of Chile, you must complete "temporary residency".
When buying real estate in Chile, all property in Chile must go three general phases of purchase to be a complete and valid property transfer. First phase is negotiation and title search. Followed by contract signing or real estate closing phase. Finally, title registration and payment. We will describe briefly what must occur in each of these phases of a real estate purchase, and how a particular property purchase might deviate from these broad categories.
Sooner or later, everyone with assets in Chile is going to pass on. It is critical that foreigners understand as owners of real estate and other assets in Chile exactly how the inheritance laws in Chile work. Estate planning is very different in Chile, due to the tradition of mandatory inheritors under Chilean law. This overview we hope will be of assistance for getting started with estate planning, and also for those family members that may be heirs to estates under the jurisdiction of Chile.
Recognition of a Foreign Divorce in Chile
Even though you were divorced outside of Chile, your foreign divorce will not be automatically recognized in Chile. This means for all purposes your former spouse, first spouse if you have been remarried more than once, is still your spouse for all legal and practical purposes in Chile until your foreign divorce is recognized or you obtain a divorce in Chile. This includes rights to your estate, and any new marriage will be viewed as illegitimate or illegal until the first divorce is formally accepted under Chilean law. We take a look at here the reasons to obtain a new divorce in Chile vs. recognition of a foreign divorce. 

There are two types of numbers commonly referred to as a "RUT" in Chile. A temporary "RUT" or "rol único tributario" for foreigners is only a tax payer ID number. Another type of "RUT" (sometimes called RUN) is for Chilean citizens and Chilean Residents. The permanent RUT for citizens and residents is a national ID number, similar to a Social Security Number, and is used for passports, tax issues, Identification, and many other things. Companies are also issued "RUT" numbers for tax purposes.

A power of attorney can be executed for just about anything in Chile. Powers of attorney should be limited in scope to particular tasks or goals, and they MUST be drafted by a qualified attorney. A poorly drafted power of attorney, after getting all the proper authorizations outside the country, can ultimately be rejected or accepted by each notary, government office, or private party in Chile, if not drafted correctly. The amount of effort and expense you need to validate a power of attorney inside of Chile, from outside Chile, makes it essential that the Power of Attorney be well drafted from the start.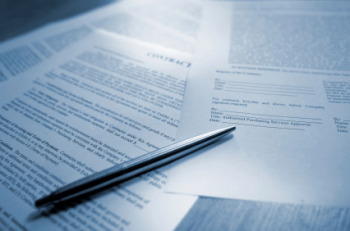 Spencer Global Chile

Avda. Carlos Richter 35 B,
Frutillar, Region Los Lagos
Chile
Email: law@spencerglobal.com
Phone number outside of Chile:
1-917-727-5985

Phone In Chile:
(56 country code) + 56 2 421 024
From Cell Phones in Chile Dial:
56 9 747 9797 4